Emergency Water Heater Missouri City Texas Available 24/7!
When residents of Missouri City TX have a problem with their water heater, they call on us. We'll stop a leak, tighten a connection, and make sure that your equipment is working properly. If it has failed and needs replacement, we have the know-how to install a new one. Gas or electric, low or high volume, we'll have the product to meet your household's needs.
Service
Advanced Technology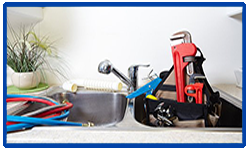 Our company has the know-how to replace your old water heater with an energy-efficient tankless water heater. These gas- and electric-powered machines don't just save space; they could save you money. High-powered burners rapidly raise the temperature without burning a lot of energy. You'll continue to feel the warmth without feeling the drain on your wallet. Prefer to stick with a traditional tank? We can provide you with a new, top-of-the-line electric hot water heater. Many of our models are energy-efficient, too. Residents of Ft. Bend and Harris counties trust our handiwork to help them get through winter cold snaps. Instead of shivering, you'll be able to enjoy a nice, long, hot shower or bath.
Installing Safely And Effectively
Our staff is also trained to install a quality new gas hot water heater in your home. We'll conduct a safe, secure installation of your new tank and make sure that the pilot stays lit. You'll have warm water in just minutes! Our water heaters are made with quality craftsmanship and come with a great warranty. Our team has more water heater experience than anyone in metropolitan Houston. Whether your house is large or small, old or new, we can find a solution for you. We're experts in everything from traditional tubs to new tankless hot water heaters. We'll install your new equipment the right way, so that you don't have problems down the line.