Emergency Sewer Repair Missouri City Texas Available 24/7!
Our in-house experts conduct sewer repair work all over Ft. Bend and Harris Counties. Missouri City knows that nobody is more effective. In one of the largest metro areas in the country, our company manages to stand out for our quality. We'll make sure that your home properly drains and we'll do everything to prevent a backup.
Service
Call Us Any Time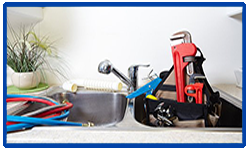 Effective sewer repair work starts in the home. We'll make sure that your drainage problem isn't internal. Our staff uses several plumbing repair methods to keep the water flowing freely through your pipes. We'll use special snake tools and environmentally friendly chemicals to clear even the most stubborn of blockages. Your drains will be unharmed. Do you live in a more rural part of Ft. Bend County? We provide septic tank service. Call us any time, day or night. Our team can clear, pump, or even replace your system. We'll do the job quickly and cleanly. Our equipment even minimizes the damage to your lawn. Missouri City residents love our "no leak" promise!
Tackling The Small Tasks
Whether you're in need of sewer repair or you just have a clogged kitchen sink, we're at your service 24/7. We're not too big to pass on your small problems to someone else. No matter your need, we'll be there. Leaky faucet? No problem. Complete overhaul of your plumbing? Bring it on! We know that you'll be satisfied with our work. Don't fret about disgusting backup! Our company is the sewer repair and septic cleaning king of Missouri City and beyond. We'll get dirty to fix the problem so that you don't have to. Compare the price of our plumbing services to anyone else in metro Houston. Compare us to the cost of doing it yourself. We know that there's no contest.